---
Building and keeping Innovation Consulting Activities inhouse has several key benefits
Certain aspects of innovation support can and should be managed internally. Retaining the innovation capabilities as highlighted in the framework for consistent innovation, inhouse provides an organization the advantages that:

Internal service provision creates better conditions for knowledge sharing. More effective knowledge management helps with bridge building between departments and cross-silo collaboration. Social capital facilitates knowledge sharing. Social capital represents the knowledge and creative resources embedded inside the organization, which can be accessed through and be derived from the network of relationships with counterparts inside the corporate innovation ecosystem. Social capital is generally stronger within an organization than between an organization and an external provider.

Internal service provision offers a higher degree for customization and flexibility. Self-sourcing, i.e.: the process of using internal staff to advise and help manage innovation projects and initiatives, offers more efficient and faster process management. Having strong inhouse innovation capabilities reduces the risk of losing a core competence and losing critical skill sets for future differentiation efforts. Moreover, it lowers the dependencies for these innovation capabilities on external providers as certain restrictions in external contracts can slow down necessary time-sensitive procedures.

Internal service provision gives more control. Efficient innovation depends on having specific knowledge how an organization develops products and services. Poor knowledge of internal operating processes impedes effective knowledge sharing and thereby increases knowledge transaction costs and quality issues. Hence, supposed benefits from outsourcing, such as cost reduction and increased service quality, are often not achieved due to a lack of idiosyncratic knowledge.

Internal service provision provides employees with a feeling of ownership and new culture. Developing and expanding innovation capabilities in close collaboration with an inhouse innovation team, not only translates into internal skill expansion. It also boosts the recognition of team member's contribution to innovation initiatives. In turn, this increases employee satisfaction rates and thus talent attraction and retention. A Deloitte report concerning insourcing found that 79% of employees were either satisfied or extremely satisfied with the change away from outsourcing. Over time, the higher degree of internal and cross-departmental collaboration, helps drive a more agile and more collaborative mindset as well as a more experimentative culture across the whole organization.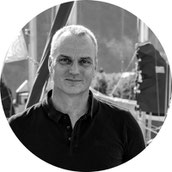 ---
Senior Program Manager and Strategist with excellent customer, people and project management skills.
---
Over 20 years of exposures across the global organization at Nestlé has shaped me to become a recognized and valued multicultural leader. My drive is to continuously improve operational processes to deliver purpose and value-added products or services. Through meaningful methodologies I inspire and enable across all levels to build capabilities and confidence to drive valuable projects which transform consumer needs and industry trends.
I'm convinced that a culture of innovation is needed to unleash the talents for future business value and success.