---
Aligning innovation requirements and business goals, fostering innovative behaviors and employee experiences, and establishing an innovation ecosystem for effective co-innovation and business agility. A framework for organization to design better products and for innovative leaders to unleash an inventive culture which can build better products. 
Nestlé IT Innovation Methodology Is Transforming Nestlé's Approach How To Innovate
Building up Nestlé's internal innovation consulting capabilities is not about acting as an innovator itself. It is about helping employees and internal stakeholders to become better innovators. Nestlé IM provides the framework for consistent innovation methods, innovation tooling, and systemic, cyclical, and repeatable set of processes and practices. It equips employees with practices, technologies, and expertise to rapidly turn ideas into business value. Nestlé Innovation Methodology contributes to expanding Nestlé's innovation capabilities by:

Helping to define and scope innovation requirements. One of the biggest challenges for innovation initiatives is to define the customer or business challenge that needs to be solved. Innovation Methodology helps Nestlé stakeholders untangle business problems and develop viable solutions with lasting impact. Only with a clear understanding of a specific challenge can stakeholders move beyond a view from the past to anticipate potential problems, challenge teams to address risky issues, and begin to solve the challenge. This process is a precondition for a realistic opportunity analysis and building new offerings.

Supporting an innovation mindset to drive open innovation and experimentation. Nestlé's Innovation Methodology is addressing the rapidly growing demand for cross-silo collaboration, outside-in thinking, innovation tools, methodologies, and human-centric design perspectives. This way, it helps to progress from Nestlé's Continuous Improvement approach towards more agile methods of innovation. The goal is to build bridges within the organization. For this intent, Nestlé IM also collects and shares examples of open innovation and experimentation practices in leading innovative companies

Embracing employee experience and talent attraction and retention initiatives. Nestlé's Innovation Methodology supports employee experience and engagement initiatives, including development activities for future leaders. For instance, it supports the Senior Executive Program in areas such as the Leadership and Talent Academy. Moreover, Nestlé IM is training employees in the leading innovation methodologies like agile and human-centric design for inspiring and creating great customer and employee experiences.

Aligning business goals and innovation metrics across Nestlé's organisation. Nestlé Innovation Methodology is helping tech and business leaders to align innovation activities to business requirements. This implies driving innovation awareness, cultural behaviour change, and innovation capabilities into midlevel management to overcome innovation resistance. The goal is not to transform standard project management guidelines, but to ensure that capital is allocated prudently, and capital efficiency improvements are made by aligning innovation activities to strategic business objectives. Nestlé IM helps to define metrics that track the progress of innovation activities.

Strengthening Nestlé's innovation ecosystems. Through the continuous exchange of information and cross-silo collaboration with internal and external stakeholders, Nestlé can drive faster innovation, more efficient production, and more agile go-to-market activities. Moreover, Nestlé IM strengthens the capabilities for effective co-innovation with partners and customers by sharing best practice innovation experiences across the entire organization. And Nestlé IM expands Nestlé's ecosystem partnerships with start-ups, academic institutions, industry associations, and research houses, as for instance with the Hasso Platter Institute or Design at Business.

Driving greater business resiliency, productivity, and business agility. Nestlé IM work with business relationship managers, product managers, enterprise architects, and business analysts. The goal is to help develop a high-level product group strategy that ties to Nestlé's business strategy and initiatives to deliver new business value. By supporting a more diverse, experimentative, and agile approach to innovation, Nestlé Innovation Methodology helps boost greater business resiliency, productivity, and business agility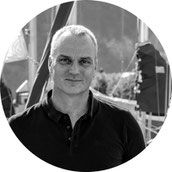 ---
Senior Program Manager and Strategist with excellent customer, people and project management skills.
---
Over 20 years of exposures across the global organization at Nestlé has shaped me to become a recognized and valued multicultural leader. My drive is to continuously improve operational processes to deliver purpose and value-added products or services. Through meaningful methodologies I inspire and enable across all levels to build capabilities and confidence to drive valuable projects which transform consumer needs and industry trends.
I'm convinced that a culture of innovation is needed to unleash the talents for future business value and success.