At Nestlé, we believe in the power of youth, collective thinking and cross-company collaboration to reach new horizons and deliver innovative and impactful solutions that can make a difference. In that spirit, the Nestlé Innovation Methodologies team, part of our global IT organization, for the second year in a row took on the task as the lead organizers for Impact Week, a non-profit educational program that promotes innovation and entrepreneurship on a global scale, tackling nowadays most urging challenges in society and economy as basis for sustainable growth.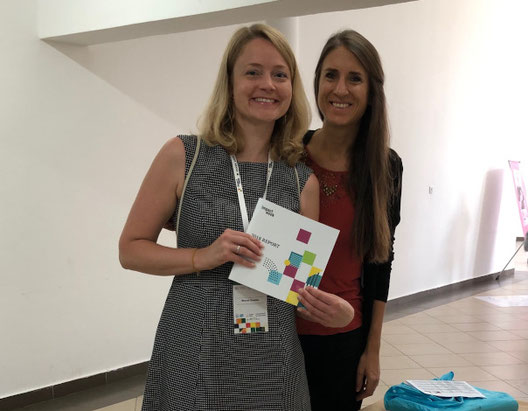 In November 2019, the Nestlé Innovation Methodologies team left Vevey, Switzerland together with a group of expert innovation coaches, to join forces with our likeminded friends from Lufthansa Group, Grundfos and the University of Ghana to deliver the largest Impact Week ever. The Impact Week which focus on creative problem solving uses design thinking as a method to empower local students in developing markets to explore and develop their own business ideas and solutions for problems of relevance for their local community. The initiative, internally enabled through Nestlé Information Technologies as well as Human Resources, contributes to our global Nestlé Needs YOUth initiative, which aims to help 10 million young people worldwide access economic opportunities by 2030.
---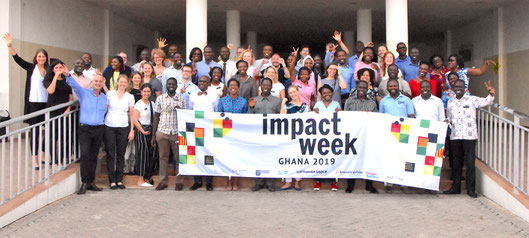 Together with 11 professional innovation coaches, the Nestlé Innovation Methodology team trained 58 new junior design thinking coaches from over 14 different countries and multiple organizations in preparation for Impact Week in Accra.

This amazing group of people then gave 186 students from the University of Ghana the possibility to learn about design thinking and explore who they are as innovators and creative problem solvers. The students, supported by the junior design thinking coaches, then participated in a 4-day design sprint, tackling challenges in the areas of clean environment & waste reduction, good health & wellbeing, industry innovation & infrastructure, housing, and finally, sustainability.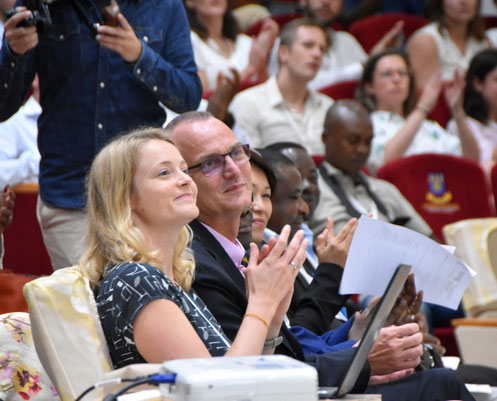 "Our role as the lead organizer is to share our knowledge with a new generation of innovators and changemakers and enable them to create their own success stories through a learning by doing approach. For Nestlé as an organization our participation in the program offers a unique opportunity to give back to the community and gain new perspectives on some of our most pressing challenges. Our participation in Impact Week ensure that we don't get stuck in our comfort zone."
says Joern Bruecker, Lead Organizer Impact Week Ghana and Product Group Manager Innovation Methodologies at Nestlé. 
---
Fueling creativity through diversity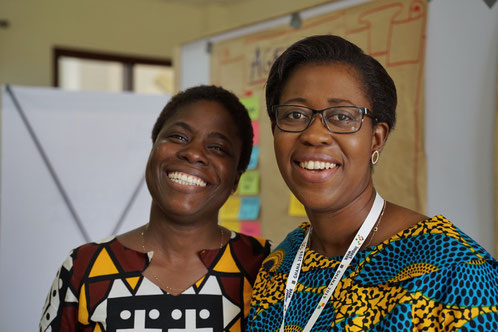 Throughout the program, the Impact Week brings together people from all over the world, age groups and areas of expertise, promotes diversity and inclusion, and offers a unique experience for all participants. One of those, participating as a junior coach, was
Dr. Naalamle Amissah, Senior Lecturer of Crop Science at the University of Ghana:
"The intercultural exchange made it very special as one had the unique opportunity to interact and co-innovate with others from different countries and cultural backgrounds",
---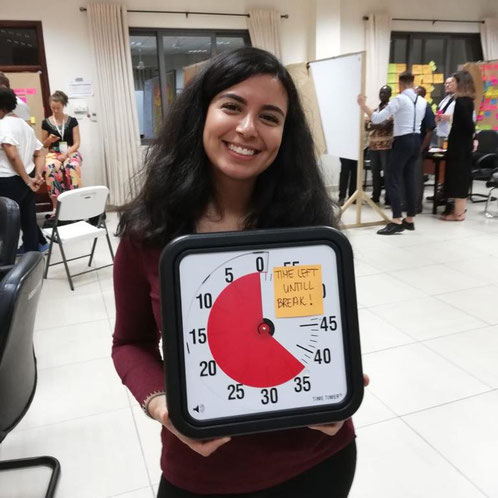 Research has long proven that diverse teams are more innovative, which is directly related to their ability to combine multiple perspectives, question assumption and overcome biases. Diversity simply fuels creativity and lead to more innovative ideas.
Karma Morcos, Lead Coach and Innovation Methodology Specialist at Nestlé, gives her perspective on how this came to life during Impact Week in Accra:  
"Bringing together a diverse group like this, creates a unique group dynamic that opens up for unexpected, creative and well thought through solutions. Instead of letting their differences hindering them, you could see how the team member's different opinions and perspectives evolved into great ideas over the week we spent together. The Impact Week program really proves that diversity is where creativity is born." 
---
Growing Nestlé's internal innovation capabilities through Impact Week
The Impact week program did not only offer a unique learning experience and intercultural exchange for the participants, it also equipped Nestlé with 13 new Junior Design Thinking Coaches from seven markets (Switzerland, Germany, Spain, Ghana, Ivory Coast, Zimbabwe and South Africa). Looking forward, our Innovation Methodologies team, in collaboration with participating markets, will continue to support the educational journey of these coaches. Together we will further explore how the junior coaches can apply their new skillset in their day-to-day jobs and support the mission of enabling user centric innovation across Nestlé at a global scale.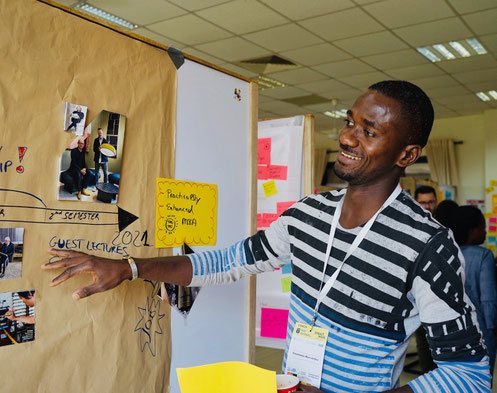 Marc-Arthur Kouamelan, a Junior Coach and Product Manager and Developer at Nestlé Abidjan, Ivory Coast, reflect on the future:
"By applying the design thinking methodology and mindset you get insights into what the consumer really wants instead of making assumptions. I can already tell that design thinking is very relevant to my job. It can truly help develop products that meet the consumer expectation." 
---
As mentioned earlier, the education of the junior design thinking coaches was enabled through the support of 11 professional Design Thinking Coaches, who came primarily from the Nestlé's internal Design Thinking Coach pool. On a daily basis, these coaches are acting ambassadors for human centered design and user centric innovation across Nestlé and have all been trained in Design Thinking through our in-house Coach Certification Program. While their role in Impact Week was to transfer their expertise to the new coaches, the experience also offered great opportunities for continues learning as well as reflection the value of Design Thinking and user centric innovation for Nestlé as an organization: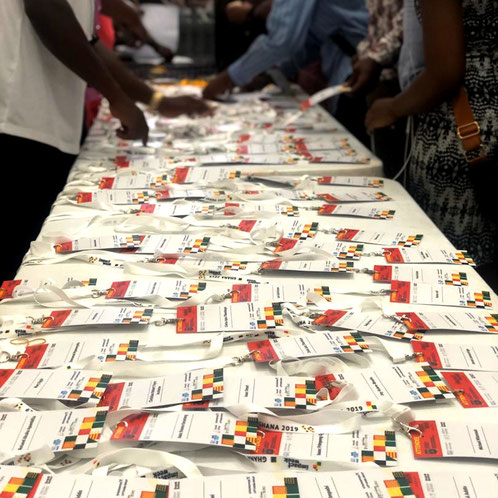 "As a Lean Business Improvement Specialist my main purpose is to support Nestlé in sustainable value creation and delivery as well as ensuring efficiencies across the whole value chain. Participating in the delivery of Impact Week has really helped me strengthen myself as an innovation coach and approved my capabilities to support and drive a team towards concrete outcomes in the best possible way. Engaging people, encouraging them to think outside of the box and foster collaboration of people from various backgrounds overall, allows for a richer and more innovative environment which can create concrete value for our organization."
Says Yvonne Vrba, Lean Business Improvement Specialist at Nestlé, Switzerland.  
---

Working toward a waste-free future together with our Impact Week partners
Clean environment and Waste reduction were two of the topics worked on by the students during the Impact Week design sprint. With plastic waste continuing to accumulate in landfills and in our oceans, endangering wildlife, tackling plastic pollution has never been so pressing. It is an urgent priority for us as Nestlé and a responsibility we take seriously. As part of our commitment to reduce plastic waste around the globe we therefore worked together with our partner Grundfos towards the goal of not using one single plastic bottle during the Impact Week.  Instead, watertanks were installed at the event location and reusable glass bottles were distributed to the participants to pro-actively reduce the environmental footprint of Impact Week Accra 2019. In total we avoided the use of an estimated 10 296 single use plastic bottles. Equal efforts were put in place to ensure the use of recyclable materials, such as plates and cutleries, for the 1600 meals distributed to the participants during the program. 
---
Watch our video about Impact Week in Ghana and the Bootcamp in Switzerland