The following sections have been captured and extracted during a prominent panel on "Creative Problem-Solving and Innovation in Cross-Cultural Context" at the inaugural opening event of the first Hasso Plattner Institute d.school in Cape Town, SA on October 2022.
The content and narrative is still relevant and accessible to the Design at Business community and serves as an excerpt of the main content and narrative of both panelists:
John Wai Lam (design strategist and intercultural communicator) from the European chapter and
Lilian Sanada (corporate innovation strategist and business designer) representing the Brazilian chapter
of Design at Business association were both invited to the panel at the opening of the first d.school in Cape Town, SA to share their perspectives on innovation in a cross cultural context. 
---
Culture, innovation and design thinking are critical elements and part of any foresighted business related conversation.
The aim of the discussion was to understand the connection between culture and design thinking, which was elaborated by a diverse group of participants from research, academia, but also represented by corporate practitioners of design and innovation. The discipline of design has become a real buzz in the public sector, in the corporate environment, but also in the context of education. Design as a liberating discipline that promotes progressive values and mindsets, and as the glue that connects different disciplines was vividly discussed from different perspectives. 
Culture is another dimension that creates the intangible layer in this constellation helping to identify and compile the various groups and narratives. The invited panelists did share their perspectives on socio-economic conditions, multicultural contexts as well as the impact of cultural symbols, such as language and visual representations, and how that interacts with design thinking. Overall, all agreed indeed about enabling new opportunities and creating equity.
---
John shared his experience and research on the China's innovation culture.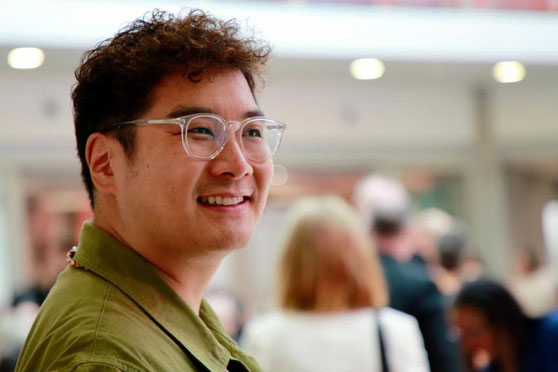 In fact, China's policy makers focused primarily on the productivity and output during the industrial peak in the 1990s but recognized the need to nurture their soft powers (innovation and creativity) to sustain their economic achievements. In 2021, a record of 10.78 million Chinese students took the annual National College Entrance Examinations (NCEE), about 70,000 more than last year. The number of graduates in the creative sector has followed a similar growth pattern, and the demand for design and innovation-related majors at Chinese universities is steadily increasing. 
In a predominantly collectivist society and "we" culture (see Hofstede Insights), complemented by the national aspiration to create overall wealth and prosperity for its people, as in China, the purpose of design is primarily to create exceptionally high commercial value. Understanding this context, the notion and quality of creativity and innovation must be redefined in a changing society that is undergoing a significant cultural and demographic transformation. Over the past four centuries, China's exponential commercial and industrial growth has created great pressures and challenges for underprivileged stakeholders in society who may not have access to financial resources or equal access to (higher) education. The notion of power and having privileged access to information and relationships is deeply rooted in society and obviously part of the societal paradox of creating shared and common wealth.
But what is the future of design and design thinking in China?
Demographic advancement and progress will lead to a shift in mindset and thus a recalibration of attitudes towards embracing the qualities of innovation and creativity. One can already see in the evolution of commercial outputs that there is an evolution from low-value commodities to higher-value services and immersive digital experiences.
At the national level, China's soft power strategy is in full swing, educating the workforce with all the benefits of new ways of working and design to differentiate. The core values of design are characterized and determined by interdisciplinary and diverse collaboration, autonomy, self-determination, empathy and all favorable human qualities. With faith, hope and optimism, these values will be reinforced and recognized by current and future generations to shape the systemic conditions. Creating a fair access to design education by setting and embracing the new settings and providing opportunities and sharing the mindset and qualities of design will be essential for the Chinese society to thrive.
---
Lilian shared her experience with design thinking in the business environment.
When she started in 2015 to help large companies in Latin America find ways to reinvent their business and relationships with the ecosystem, companies were not concerned about the impact of products and services on people's quality of life and the environment. However, C-level executives realized that in order to keep their organizations competitive, they needed to develop sustainable solutions that linked business, society, and the conservation of natural resources.
A cultural shift has occurred. In countries where social inequalities exist and governments fail to meet the basic needs of the population, business has a fundamental role to play in driving social progress. There was an urgent need to empower people, foster a transformative mindset, and provide the right tools to enable them to find solutions that could bring economic and social prosperity. Design thinking gave everyone a voice, regardless of position, status or role. During the workshops, there was no hierarchy; everyone had the same opportunity to share ideas and advocate for potential solutions. The methodology was able to empower people to solve business problems and give back to society.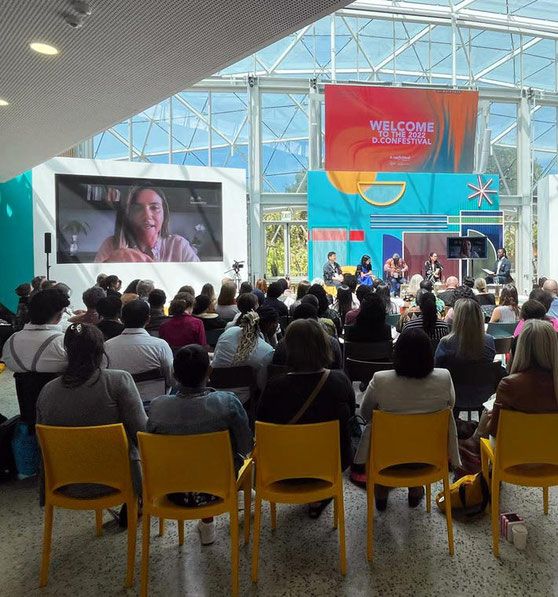 Lilian highlighted the case of the Plastic Bank, a business that diverts tons of plastic from the oceans while generating income for vulnerable people.
Recovered and recycled plastic also adds value to products sold by companies that use the material as packaging. Brazil is the world's fourth largest producer of plastic, but the country that recycles the least. That's 2 million tons of plastic we use every day. Most of the plastic produced in Brazil ends up in open-air landfills or on the streets - only 10% is recycled.
Design thinking helped them examine the problem in depth and understand that plastic was being dumped into the ocean because people did not value it.
Companies specializing in recycling paid little for the plastic collected, so people collected cans, paper, and other materials to make money. The solution was to educate and encourage plastic collection in coastal areas. Waste pickers exchange plastic as currency and receive bonuses for doing so. The exchange is tracked via blockchain, making the recycling process fully traceable and transparent.
 In this way, Plastic Bank generates a secure income for community members and ensures the right destination for the material. Globally, the company has diverted 81.6 million kilograms of plastic, generating income for 35,036 people.
---
We would like to thank Richard Perez and Jenni van Niekerk and the supporting team for the great arrangements and the opportunity to share their perspective on intercultural design and business insights at the d.confestival at the Hasso Plattner d-school in Cape Town.

The recap were realized by: