I am because we are
Charting an Ubuntu-Inspired Roadmap for Inclusive, Responsible Design Leadership
At the 2022 d.confestival in Capetown, a group of design thinkers from around the world came together to discuss how an Ubuntu-inspired mindset can influence design, innovation, and entrepreneurship activities.
---
The panelists Phumzile Mmope, Mugendi M'rithaa, Ulrich Meyer-Höllings, and Joern Bruecker, who were experts in their fields, examined the values that underpin and inspire the creation of a Design at Business Ubuntu Manifesto. In workshops leading up to the d.confestival in Cape Town, the group is co-creating a manifesto, which highlights the importance of inclusivity, responsibility, and sustainability in design thinking.
---
The discussions at the d.confestival emphasized the importance of putting people at the center of the design process.
By considering the needs and desires of all stakeholders, designers can create solutions that are not only innovative but also socially responsible and sustainable. The Ubuntu philosophy, which recognizes the interconnectedness of all people, can inform designers to create solutions that take into account the impact they will have on the wider community. Moreover, inclusive design thinking that involves a diverse range of voices helps to build stronger, more cohesive communities and creates solutions that represent the needs of all stakeholders.
The Design at Business initiative's exploration of how the Ubuntu philosophy can inform design leadership, is an essential step forward in responsible and sustainable design thinking. The 2022 d.confestival demonstrated how the values of inclusivity, responsibility, and sustainability can be integrated into the design process, which can result in innovative solutions that benefit all stakeholders. The insights and conversations from the event have been compiled into an eMag, ensuring that these ideas will live far beyond the event itself.
---
We would like to extend our gratitude to Richard Pered and Jenny van Niekerk
for their trust and support in inviting the Design at Business initiative to contribute to the 2022 d.confestival. Their dedication to promoting inclusive and responsible design leadership is an inspiration to us all, and we hope that the Design at Business initiative will continue to inspire others to embrace the values of Ubuntu in their own work and communities.
---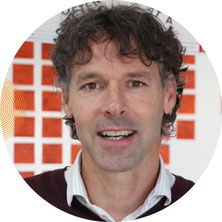 Founding Director of the Hasso Plattner d-school Afrika at the University of Cape Town
In conclusion, by incorporating the Ubuntu philosophy into Design at Business skill-up programs, innovation coaches and designers can prioritize inclusive, responsible, and sustainable design thinking, resulting in solutions that drive innovation and make a meaningful impact for all stakeholders.

Written by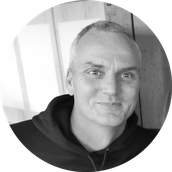 ---
Senior Program Manager and Strategist with excellent customer, people and project management skills.