The answer is "to survive" in our constantly and quickly changing world. The question is "why is being agile important for organisations and how should they reconsider their organisational setup and design?".
---
The "How" was our focus in our Collaboration Circle with Jurgen Appelo, who deeply inspired us by sharing his work and the approach he developed: the unFIX model.
In order for organisations to stay flexible, they need to be designed in a way so that they are quickly changeable. Like a fluid network. As traditional hierarchies - that are still the reality in a lot of organisations nowadays - are rather inflexible, the big question is how to get there? The unFIX model shows a way.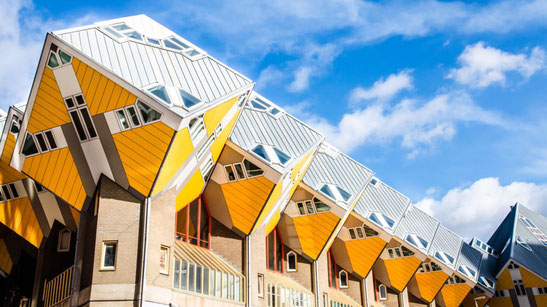 ---
So what is unFIX?
The unFIX model is a simple tool that helps with versatile organization design. And no, it is NOT another agile scaling framework! A framework would be something too rigid and there is no blueprint. As each organisation is different, you also need an individual organisational setup and structures that fit your purpose, the context you are operating in, the customer, supplier and employee demands you are facing and a lot more. So don't try to copy and implement structures from someone else but dare to be different and do your own organisation design! 
Consider "Patterns & a Children's way"
Each city is different and unique and as we saw from the pictures Jurgen shared with us as part of his story, Rotterdam is definitely worth a visit. 😊 In addition, as in every city, there are also some patterns to be found, like a public square or a pedestrian area. The unFIX model suggests that organisations could as well follow certain patterns, but in their specific way, as each city does.
When it comes to children in cities, it should be easy for them to get around and from one point to another without any major hurdles. Applying this logic to organisations means that how certain patterns are combined to make up the organisational design should be easy and not overcomplicated.
In comparison to the definition of "framework" that suggests an essential supporting structure, there is nothing essential in unFIX. Everything is optional. So, a better description of what the unFIX model offers would be a pattern library that has its focus on continuous innovation and the human experience. 
What is essential to take away?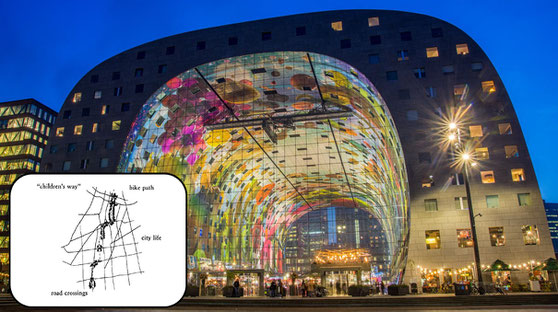 In order to survive in our fast and ever changing environment, organisations need to be super flexible. Hierarchies are quite the opposite. We need an organisation design that allows for companies to be quickly changeable. Like a network.

Every organisation is unique and there is no blueprint for the ideal setup. There might be certain patterns that can be considered, but there is no "one size fits all".

What is needed are options. A lot of options for organisations and their people to play with. Like a big box of lego. And that's exactly what the unFIX model offers.
So instead of looking for the one and only organisational structure and setup, play around with your ways of working, try things out, combine what you need and design your very own and specific organisation tailored to your needs. How? With your unFIX model!

This Collaboration Circle and the recap were realized by:
Special Thanks to our guest