---
We are happy to invite you to the 
F2F Meetup 2022 hosted by Barco & Mediahuis in Belgium at November 15-16, 2022
When
Tuesday, November 15,
9:00am up-and-till
Wednesday, November 16, 15:00pm
Where
Barco HQ, Beneluxpark 21, 8500 Kortrijk, Belgium

The role of design is changing.
Design always aimed to improve people's lives, change the world for the better and make a positive impact to society. But new challenges arise. Science and technology brought solutions, but also new concerns. And challenges on sustainability, energy, healthcare and education, present us with huge dilemmas. Working on such challenges is complex and does not get any easier. How to impact such challenges with design?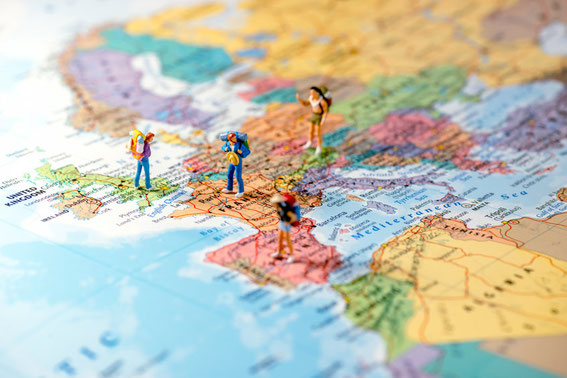 Inspiring and prominent speakers, Co-Creation Sessions & Networking
In inspiring keynotes, prominent speakers from education and business contribute their insights and learnings. In interactive and co-creative design sprints we collaborate to better understand what are the new challenges for design to work on, create new approaches and tools to work on such challenges and then discuss how to lead change, help people to make the envisioned solutions happen.
Do you consider yourself a design minded change maker, innovator or creator?
And are you somehow interested to explore how to make an impact to society and the world we live in? 
Then we hope you will join us and sign-up for this free of charge event.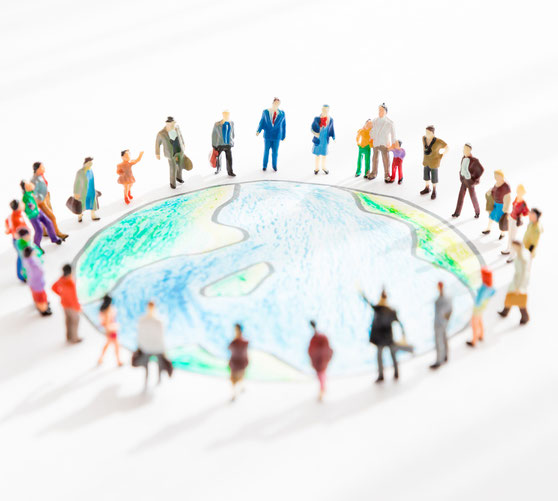 Speaker
---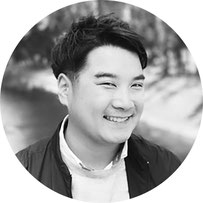 John Wai Lam 
Director - Workplace Strategy
at Jones Lang LaSalle
DatB Program Lead Future Trends
Topic:
Possible design challenges for the near future
John is Sinologist, Intercultural Communicator, Business Professional and Design Strategist.
Highly empathetic and since 2005 working for and with world's leading organizations: Hugo Boss, SAP, The Walt Disney Company, Steelcase and currently employed at JLL with focus on creating sustainable and impactful user and space experiences through design.
He possesses advanced skills in Design Management as well as solid Project Management skills proven at various global engagements in the field of creative and culture industries. After relocating to China and collaborating in Europe and USA, he is currently based in Munich, Germany. 
John embraces working within interdisciplinary and creative teams and is driven by the intrinsic interest to resolve ambivalent topics and issues that led him to work on various operational Business and strategic Consulting projects on a global/local scale.
---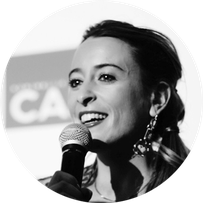 Prof. Giulia Calabretta 
Associate Professor of Strategic Value of Design at Faculty of Industrial Design Engineering, Delft University of Technology.
Topic:
Governance challenges that need organizational change, like design leadership
Giulia has a marketing background and holds a PhD in Management Science from ESADE Business School (Spain). She believes that design practices are the right way to go for making companies more innovative in their DNA and prepare them for the future. Thus, her research focuses on understanding how design practices can be permanently integrated in the innovation strategy of companies. Additionally, Giulia is interested in what makes a great Chief Design Officer and why each organization should have one. She teaches and coaches students, design professionals, and executives on these topics. Her research has been published in several academic journals. Furthermore, she is the co-author of the successful book 'Strategic Design' and of the recently published book 'Design Leadership Ignited: Elevating Design at Scale'. 
---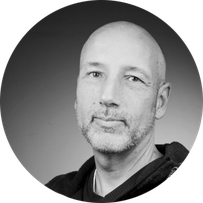 Maarten Rincker 
Consultancy, Director,
Innovation Management at Philips
DatB Co-Founder, Treasurer
& Program Lead Co-Creation
Topic:
Introducing the need to develop new approaches & tools
Resourceful and growth-focused professional, a creative mind, a designer at heart, offering extensive experience in setting out new directions for innovation and design. Well versed in strategic and conceptual planning, translating company strategies into clear design strategies and product roadmaps. 
He worked for multiple organizations and industries and led very different aspects of innovation. Working with design agencies, medium size companies and large scale companies like DAF Trucks (Paccar), ThyssenKrupp, Philips and MOOG strengthened his opinion that innovation is to a large extent managing change. Innovation is connecting people and help them think. He is highly interested to better understand how to better support innovation from that perspective. 
Adept at fostering and fortifying positive relationships with multiple departments and inspire key stakeholders to attain such strategies and plans. A refined communicator with exceptional interpersonal, planning, and problem-solving capabilities, skilled in facilitating collaboration between people with very different background and capabilities. 
---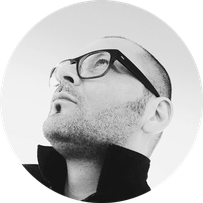 Artist - Innovator - Consultant - CEO
at Studio de Wilde BV

Topic:
Art Thinking, a more radical approach for breakthrough innovation
Frederik De Wilde is a conceptual artist working on the interstice of art, science and technology; The conceptual crux of De Wilde's innovation driven artistic praxis are the notions of the inaudible, intangible and invisible; De Wilde is fascinated by dark ecologies and invisible territories in digital and physical spaces; Frederik pioneered the Blackest-Black Art (an innovative nano engineered colour for a new industrial revolution exploring the nature of nothingness) in collaboration with Rice University and NASA; 
De Wilde exhibited in Europe, USA, Asia and Australia: Venice Biennial, BOZAR,Le Musée L, National Gallery Singapore, Artscience Museum Singapore, MAAT, CENTRE POMPIDOU, Carnegie Museum, Frost Museum
---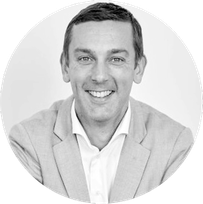 Peter Soetens
Chief Digital Officer at Mediahuis Group
Topic:
How digital disrupted the media landscape, the need to do different
Peter Soetens is the Chief Digital Officer at Mediahuis, a publishing house with assets primarily in Belgium, the Netherlands, Ireland and Luxembourg. His role at Mediahuis is to define and build the capabilities needed to successfully transform the company across all countries. Peter's focus over the past years has been on defining a digital strategy for companies and building the corresponding organizational and technical capabilities to execute it.   Peter is a father of 2 daughters and obsessed with running. 
---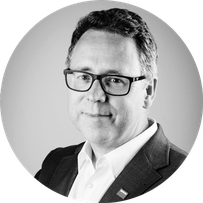 Chief Digital & Information Officer at Barco
Topic:
How digital is disrupting the healthcare, Entertainment and
Entreprise professionals? 
Mr. Sys joined Barco in January 2014 as Vice President Product Development and became Chief Digital & Information Officer as of 2022. In this role he's managing Barco's global IT and Software platform and expert teams. 
Prior to joining Barco, Mr. Sys held various positions in Research & Development and Innovation Program Management at Philips and TP Vision. He holds a Master in Electronic Engineering from the University of Ghent.  
---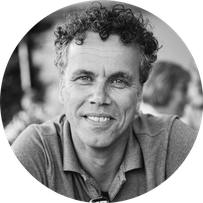 Jan Koster
Innovation Principal at SAP
Topic:
The first brushstrokes of design thinking to create systemic change
Jan is focusing on the theme of innovation at SAP, with 25+ of experience in enabling and challenging customers, colleagues and partners to think differently and to create their best possible future. He combines his expertise in Design Thinking, Innovation, Creativity and Coaching to help people and organizations innovate and transform. His current focus is on the transition of Human Centred Design to Life Centred Design by considering consequences for all life on planet earth, not just humans. With Life Centred Design the world can be helped to run better through positive systemic impact. 
---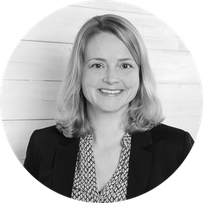 Christine Wenzel
Business Coaching & Consulting
DatB Program Lead Initiatives for Society
Topic:
"How to transform ourselves"
An inclusive dialogue and
workshop on Ubuntu
Agenda

Tuesday, November 15, 2022
9:00am Arriving … whoever is first (Breakfast for who needs it)
Opening: Introducing Design at Business and "Impact by Design"
What are the design challenges for the near future?


- John Wai Lam

Design Leadership, and how that can help to impact arising design challenges

- Giulia Calabretta
Where to Design Impact: 

Break-out, gathering our collective input

Lunch

Introducing the need to for a new approach - Maarten

Rincker

Art Thinking, a more radical approach for breakthrough innovation

- Frederick de Wilde

How digital disrupted the media landscape, the need for a different approach to innovation

- Peter Soetens

How digital is disrupting the healthcare , Entertainment and Entreprise professionals

- Tom Sys

 
Ho to apply design thinking to create systemic change; The first brushstrokes of a new approach -

Jan Koster

Tour:

Experience Center

Break and transfer to restaurant

Dinner

Wednesday, November 16, 2022
Opening 9:00am: Introducing "Design Impact" – Reflect on day 1
Co-creating new approaches impact systemic change – Workshop

- Maarten Rincker

Break
"How to transform ourselves" An inclusive dialogue and workshop on Ubuntu -

Christine Wenzel

Lunch
Networking
Next steps
Closure at 3pm
---
Catering
Lunches and drinks are offered by Barco and Mediahuis, dinner we will foresee democratic places and should be covered by yourself.
Innovating for a better future
---
Design at Business Meetup
for member and friends
Our Hosts in Belgium

---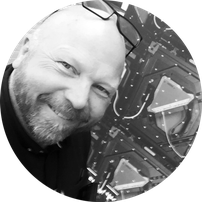 Corporate Director Innovation and Design Thinking at Barco, Belgium
Guy has been focusing in the last year in creating a corporate platform for human-centered innovation and corporate venturing consolidating tools from design thinking lean startup and agile development, working with start-ups and intrapreneurs with a strong focus on business model innovation, service innovation and experience design. He is also strongly involved in the foundational technologies at the corporate technology center of Barco where he is responsible in thought leadership bridging new technologies, new user experiences and new business models. He started with Barco in 1992 and held industrial designer and design director positions in Belgium, Germany and the USA. He holds a master degree in product design (Antwerp) and a postgraduate degree of product design from University of Irvine, California, USA. He is also holds a master degree in B2B Marketing. He is member of the Ergonomics Association and Design Management Institute. Over the last 12 years as Design Director and Director Strategic Marketing in the Strategic Marketing department of Control Rooms and Simulations division of Barco n., he has been involved in several global signature key projects in control rooms at Reliance, Saudi Aramco, Dubai Police,  Telecom South Africa, RWE, National Grid, Airtel etc. v 
---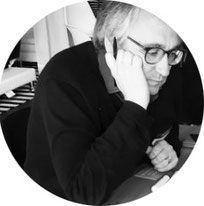 Mediahus
Innovation manager at Mediahuis België
Heino Schaght is the Innovation Manager at Mediahuis, a publishing house with assets primarily in Belgium, the Netherlands, Ireland, Luxembourg and Germany. In his role he ensures that people put innovation and renewal on the agenda and that agreements are made about innovative work. He is the person who makes innovation possible by offering support and advice and providing the necessary processes for innovation.  
His tasks also include monitoring trends and developments in the market and helping to translate them into strategic plans.  
His greatest passion still lies in hosting workshops where he always puts a human-centered mindset first. 
---
A big THANK YOU
to our Sponsors